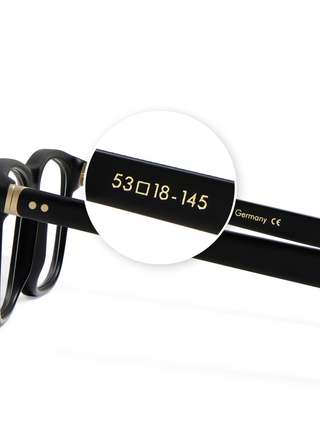 Take Measurements
If you already own a pair of glasses, find your measurements on the inside of the frame's temple (occasionally referred to as the "arm"). Eyewear is measured in millimeters. Fits can vary between shapes & materials of frames. No one is just one size.
A (Eye Size)
This is the horizontal width of your lenses.
DBL (Bridge Size)
The distance between your lenses.
Temple
The length of the temple, from behind the frame front to the tip behind the ear.
Frame Width
The width of the frame, measured temple to temple.